NOTE: the admin team member role is required to configure Stripe Connect.
Enable Stripe Connect on your Account to gain the capability of collecting credit card payments through Pectora.
To enable Stripe Connect for your Account:
Click Account on the main navigation
Select the Account to set up for payments
Click the Stripe Connect button (contact your account representative if you don't see the Stripe Connect button on your account page)
Press the On-board Account button
Complete the information required by Stripe:

Mobile Phone (a mobile number is required for 2-step verification text messages)
Email Address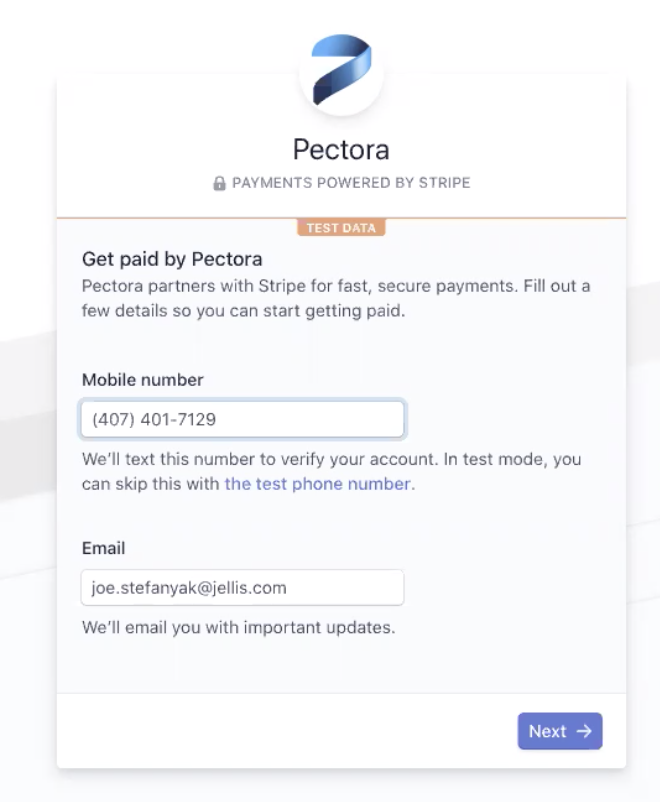 Press the Next button
Enter the verification code sent by Stripe (sms)
Enter your legal business name and company website
Press the Next button
Choose how to receive payouts (bank account or debit card)
Enter your payout account information
Finally, press the Save button button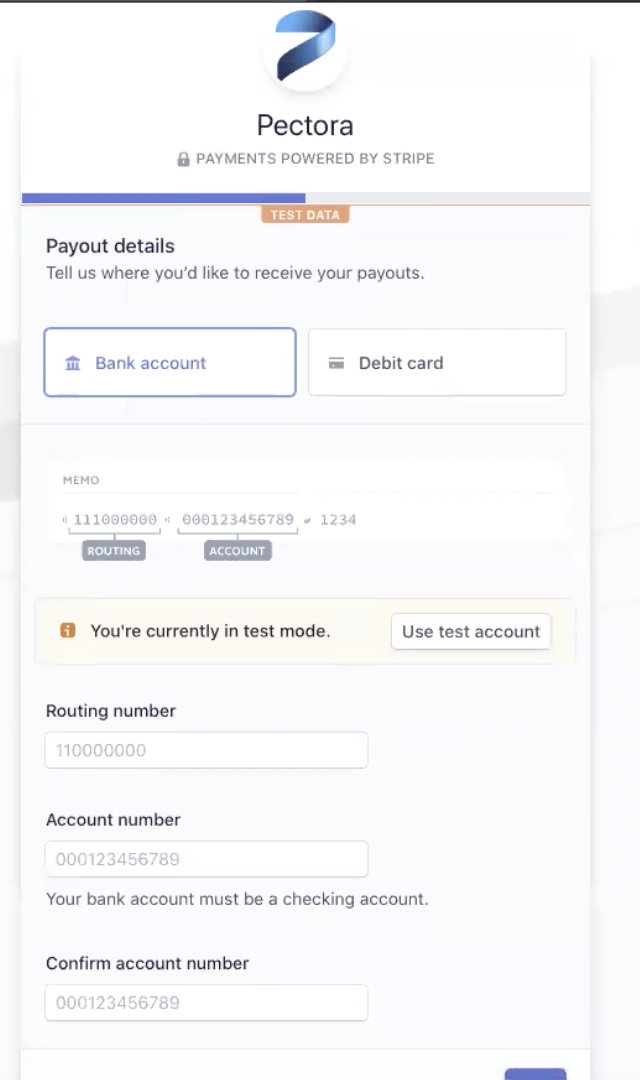 When Stripe redirects you back to Pectora your Stripe Connect setup is complete and you can start accepting online payments in Pectora!