There are two types of credentials in Pectora, licenses and certificates. We will explain the difference below to clarify why you may or may not have the ability to download a credential, when you might need to convert a credential, and when access to a credential could be restricted.
Certificates
Certificates are issued to a person and can be printed and downloaded so long as they're active (not expired).
Licenses
Licenses are issued to an account (company), and cannot be printed or downloaded unless you first convert the license to a certificate. There is a one time $10 fee to convert a license to a certificate.
Click the green PDF button to complete the $10 purchase (license to certificate conversion).
Enter your payment details and press the green Pay button to complete the purchase.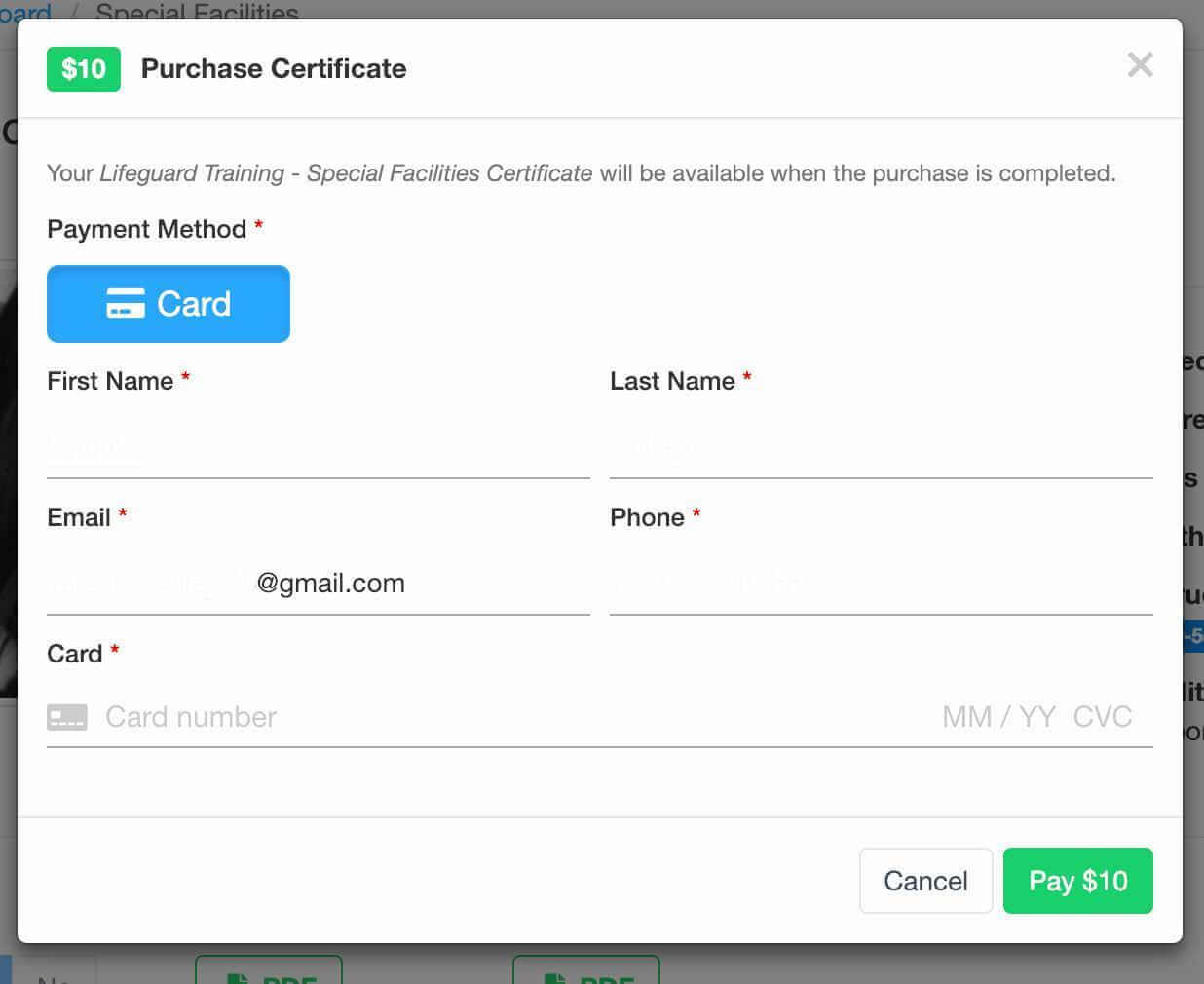 After completing the purchase, you can download or print the credential.
Reasons a credential might not be available to download or purchase
1. The credential expired
2. The account (company) holding the license marked it non-transferrable