NOTE: the account team member role is required to access accounts.
If you've created classes with Online registration enabled, you probably have an audience you'd like to share them with. Use the private registration embed code to add an upcoming classes widget on your website
To find your embed code, visit your account page, scroll down to the "Classes" section, and press the "Embed" button.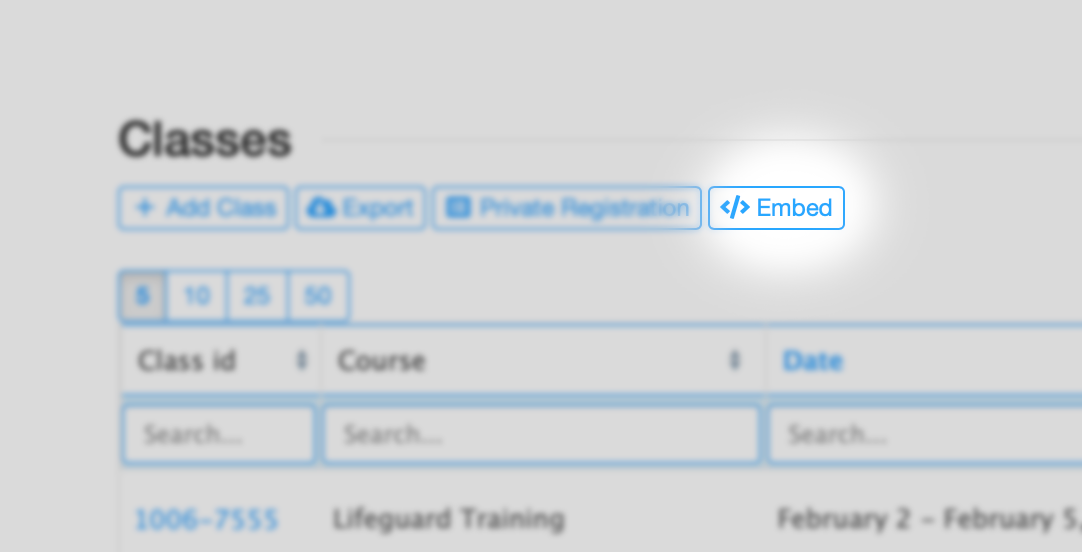 A pop up window appears and highlights the embed code specific for your account. Right click, or use the keyboard shortcut (⌘ C on Mac, Ctrl C on Windows) to copy.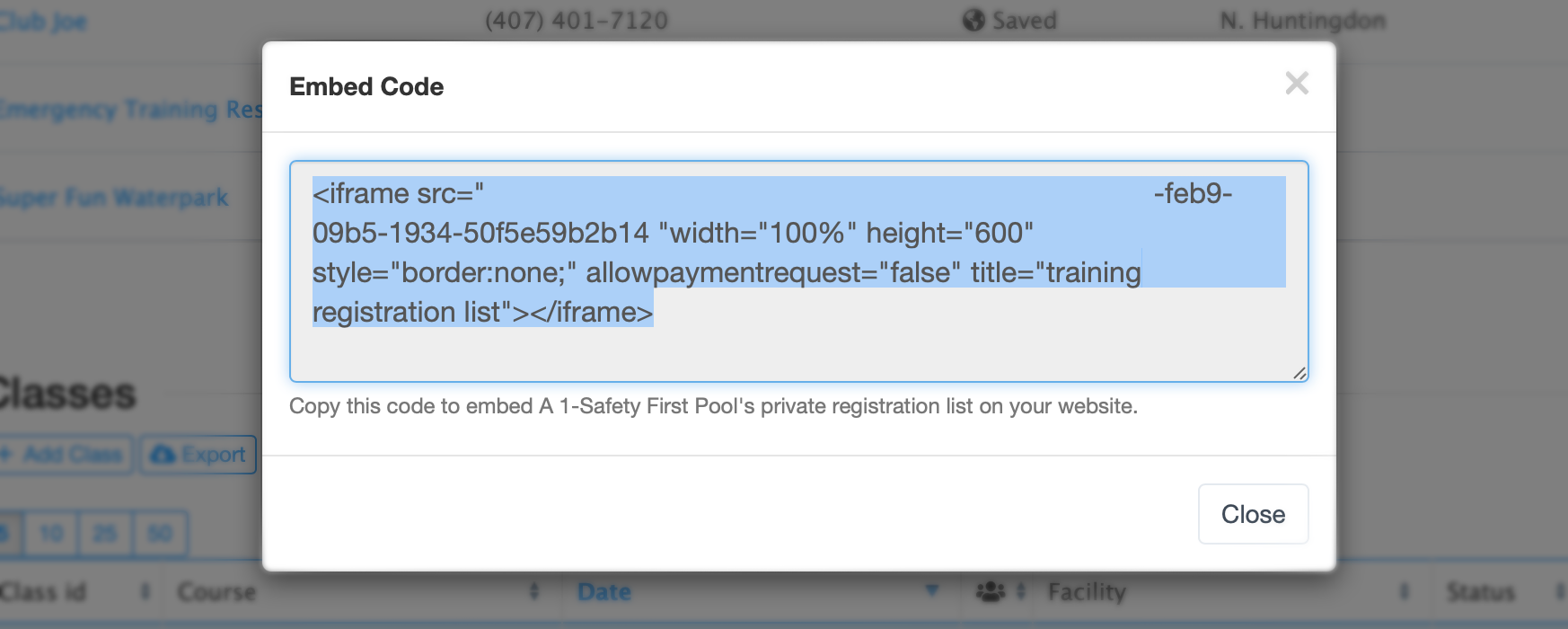 Embed this code as an HTML snippet on your website.
The list view is shown by default and is fully optimized for small screens.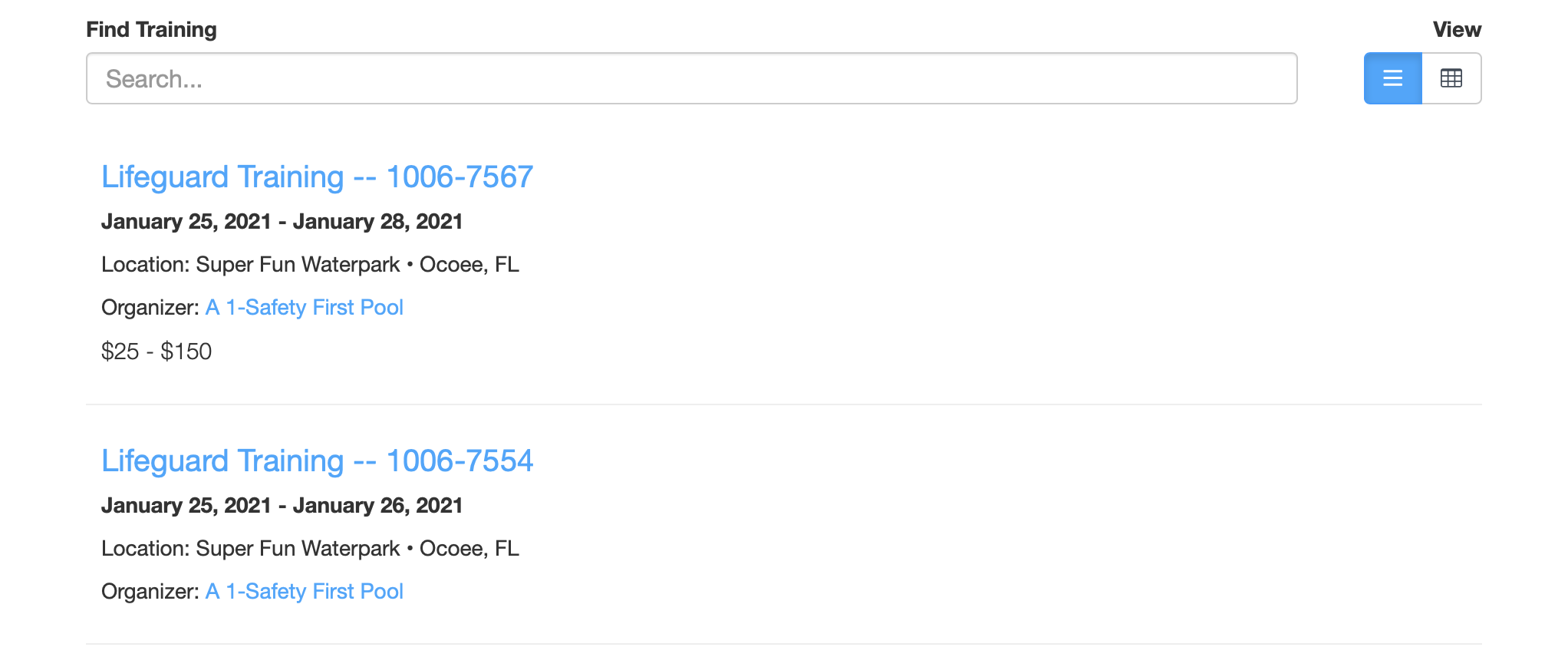 The table view scrolls horizontally on small screens but shows more information using less space on large screens.

The "Find training" search input can be used with both views and allows visitors to search for upcoming classes in real time.