NOTE: the account team member role is required to change your company logo.
Log in to Pectora and press the Account link in the main navigation. If you're brought to a page that lists multiple accounts, click on the account you want to update. From the account page, press the Edit tab.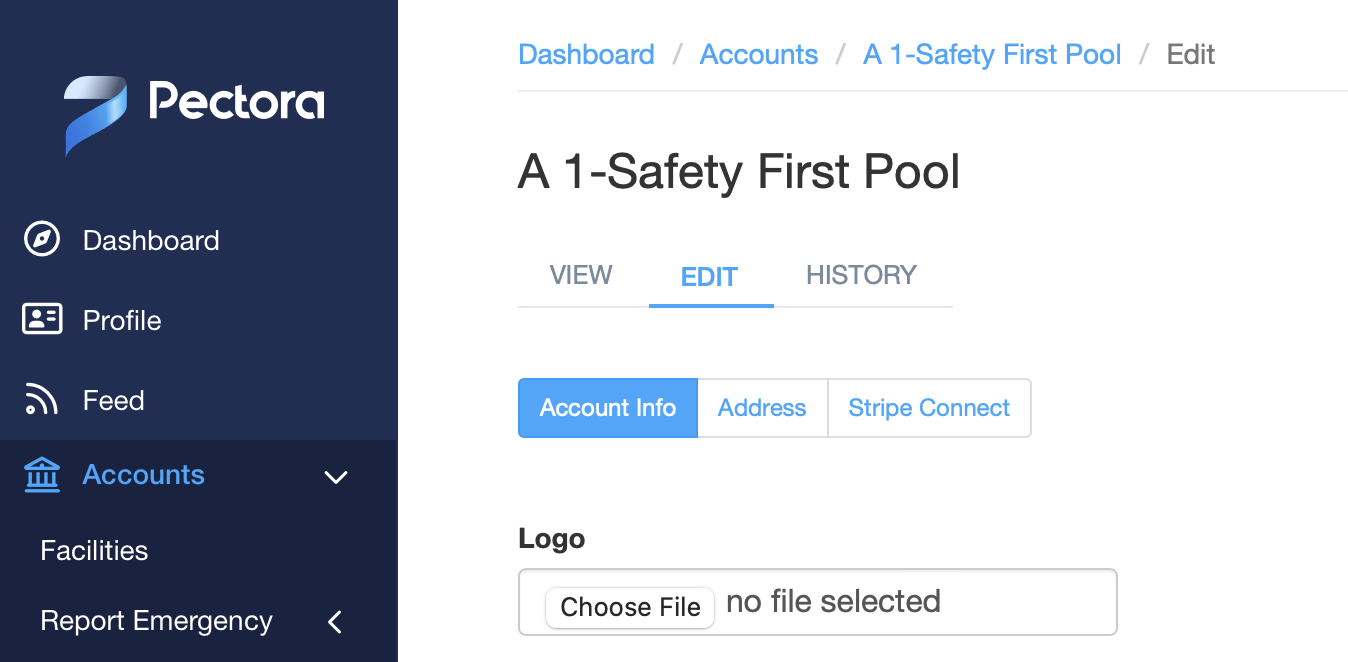 Press the Choose File button to open the file picker on your device, then select your logo to upload (supported file types: png, jpg, gif).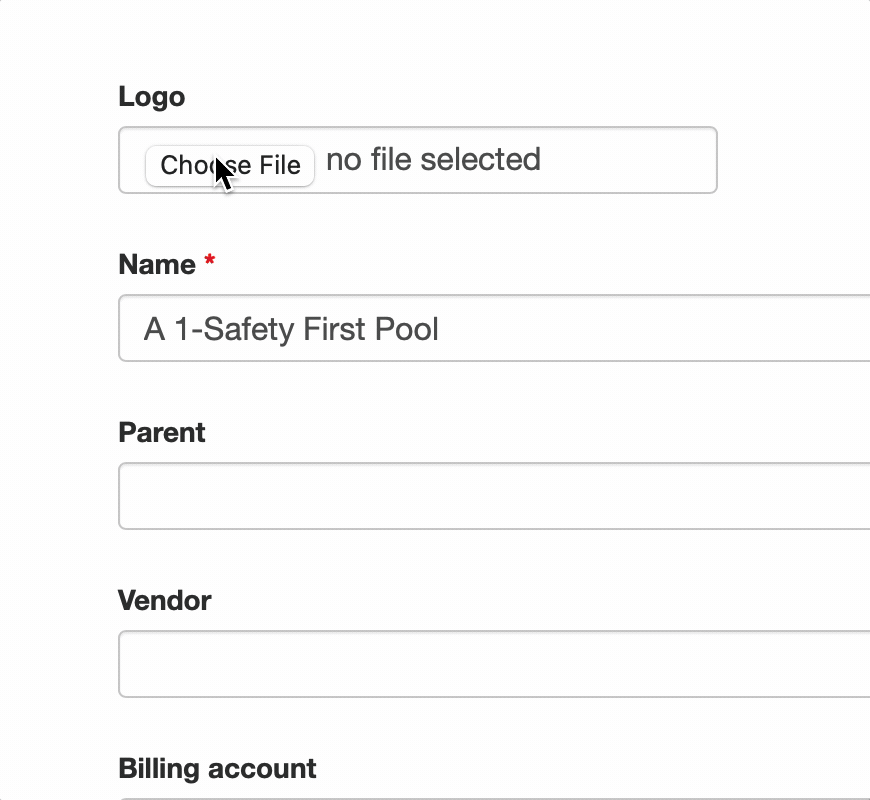 Your logo should be tightly cropped without excessive empty space. Use the rotate, crop and zoom tools if you need to make adjustments, and be sure to press the green Save button if you do.
After editing is complete, click Save on the bottom of the edit account form.