NOTE: the account team member role is required to manage classes.
When you create a class in Pectora, you can feature it on the Find a Class page by enabling the "Registration is public" option. If your Account has Stripe Connect set up, you can select the types of tickets available and set ticket pricing.

When "Registration is public" is enabled, your class is visible on the Find a Class page until the registration deadline, or one day prior to the start date, whichever comes first.



From the Find a Class page, people can view the class information and course syllabus, ask the instructors a question, and complete their registration (including payment when applicable).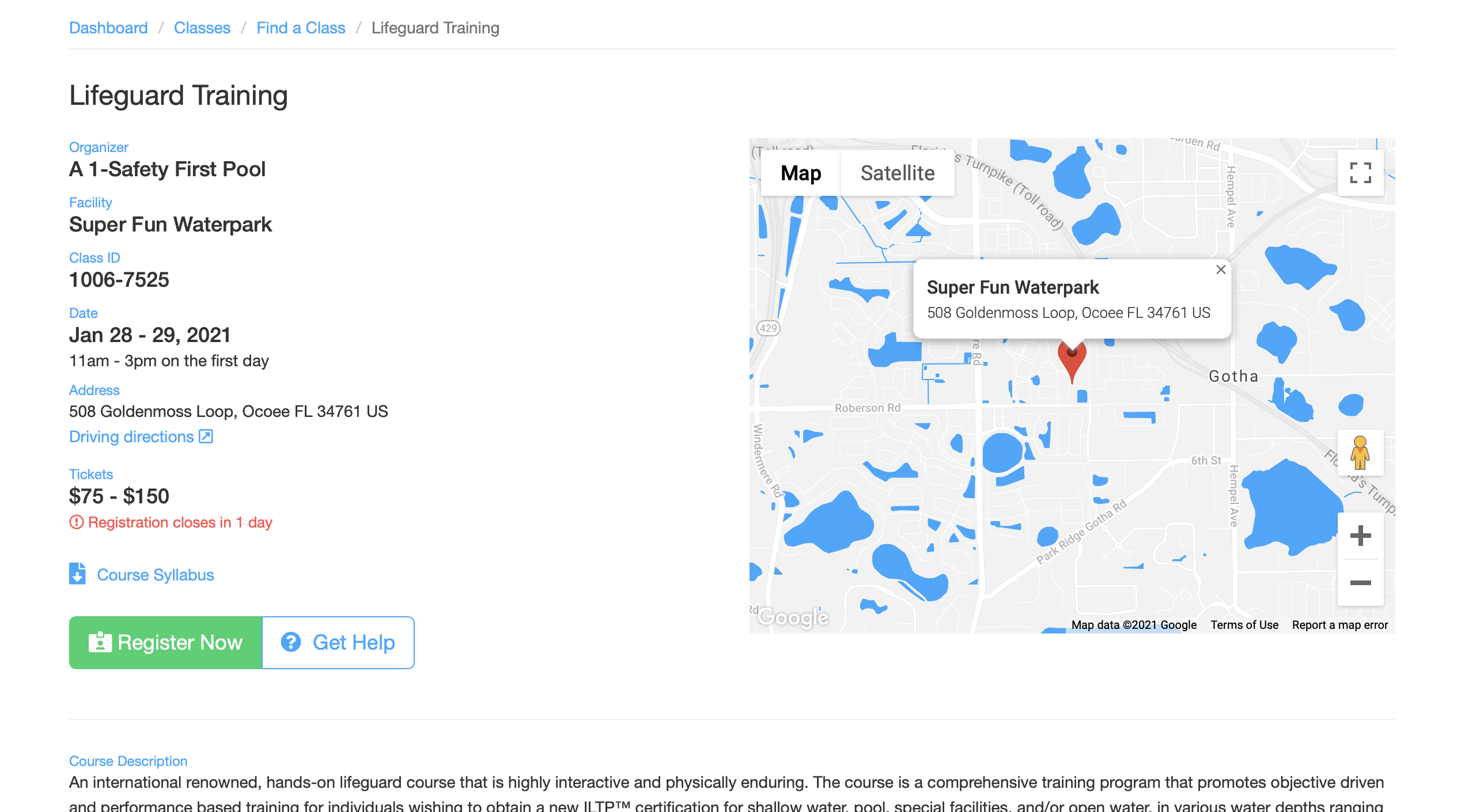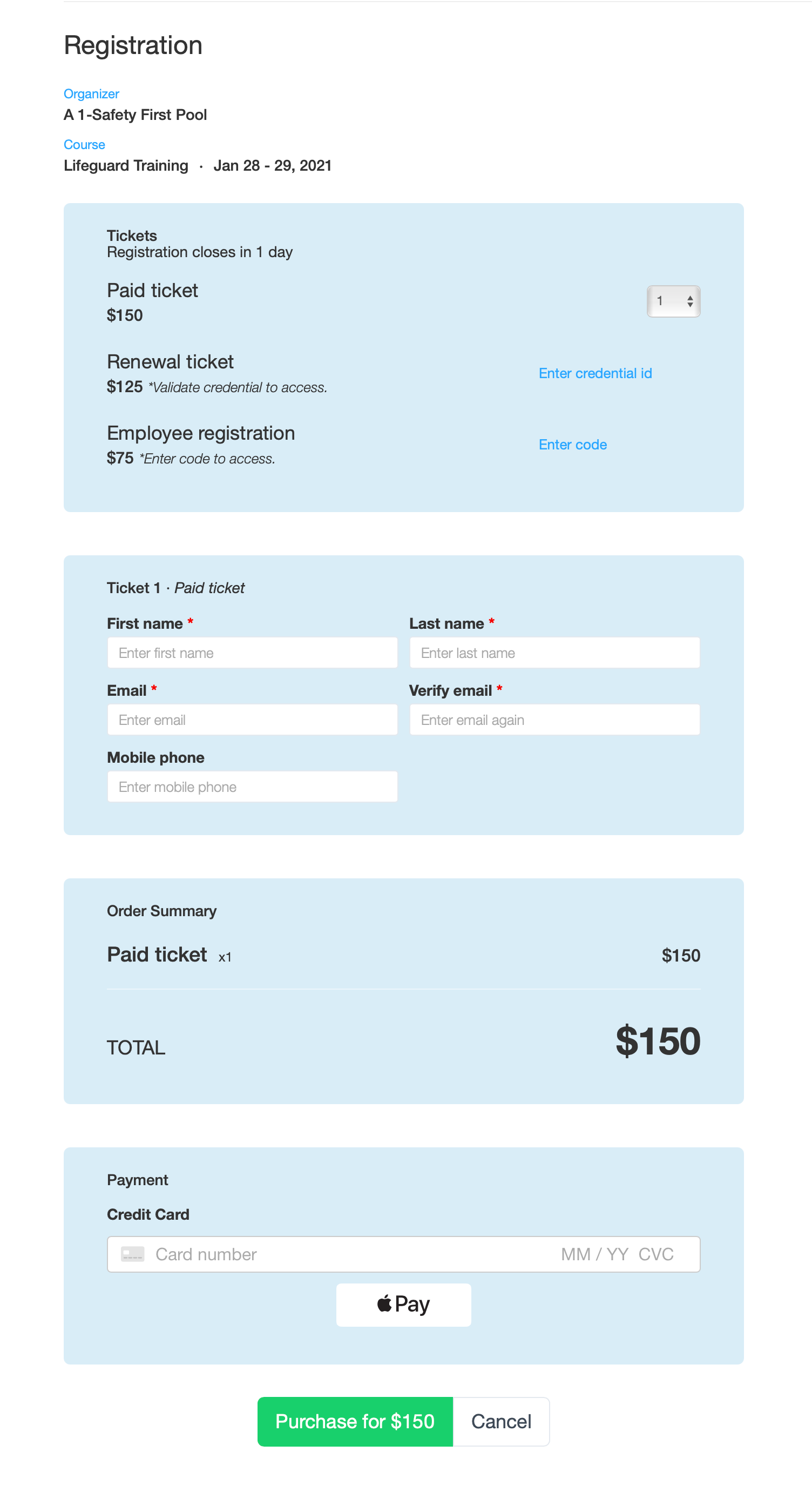 Completing the registration places the person on your class roster and triggers their enrollment notification.