NOTE: the account team member role is required to access accounts.
Accounts in Pectora have a "Private Registration" page that list upcoming classes with the Online registration option enabled. Classes appear on this page until the registration deadline, or one day prior to the start date, whichever comes first.
If you have multiple accounts in Pectora, each account has its own unique private registration page. If your accounts have been setup using a hierarchy, the private registration page for "parent" accounts also include classes at the "child" accounts.
The address of private registration pages are kept secret and will not change, making it easy for you to share your upcoming classes with anyone you choose (we suggest keeping this internal, on your companies intranet for example, so it's only accessible to your employees).
To find the private registration page for your account, visit your account page, scroll down to the "Classes" section, and press the "Private Registration" button.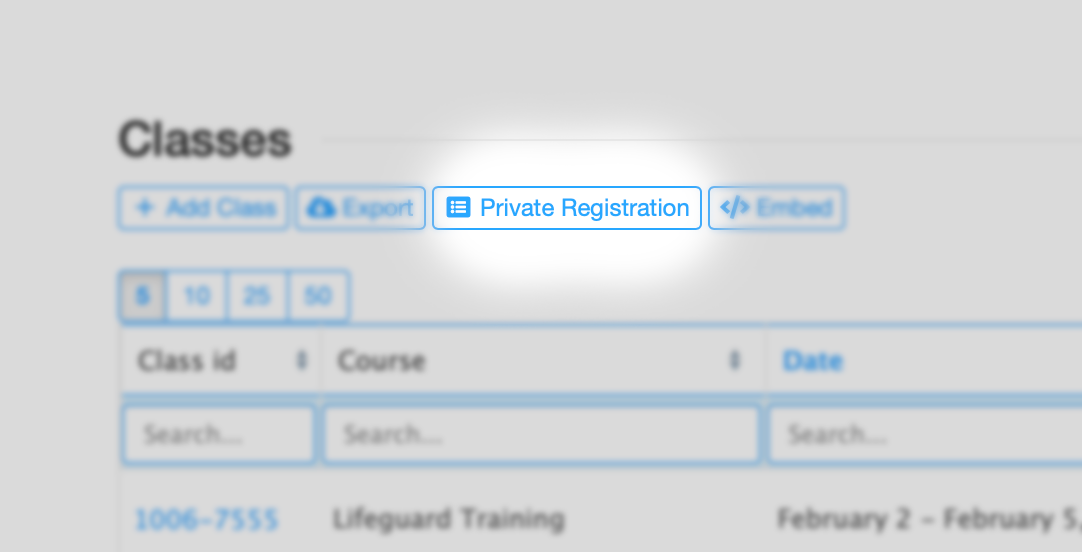 We've also created an embed widget so you can easily embed this page on your website.