NOTE: managing team members at an account requires the admin team member role.
Account Team Members are users with extended privileges in Pectora. You can manage your account team members from either the Account page or from a Users profile.
Manage team members from the Account page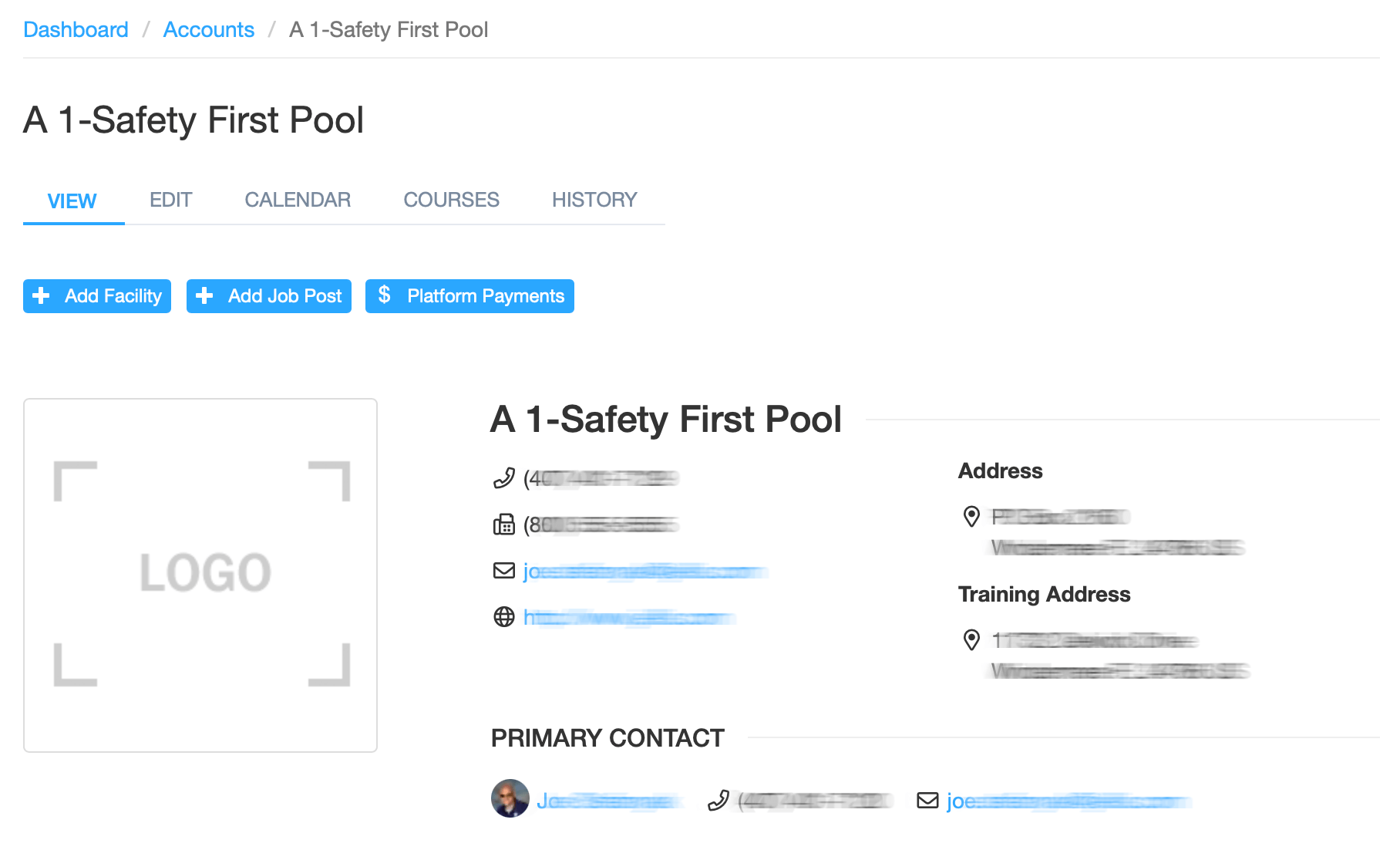 Visit your account page by pressing the Account link in the main navigation. If you're brought to a page that lists multiple accounts, click on the account you want to manage team members at. From the account page, scroll to the Team section to add, modify, or remove a team member.
Add a team member

From the Team section, press the + Add Member button
Enter the Email address of the person to add to your team

If the email belongs to an existing user in Pectora, their profile information is automatically populated
Select the role (level of access) to assign the new team member and verify their contact information is correct
Press the blue Submit button to add your new team member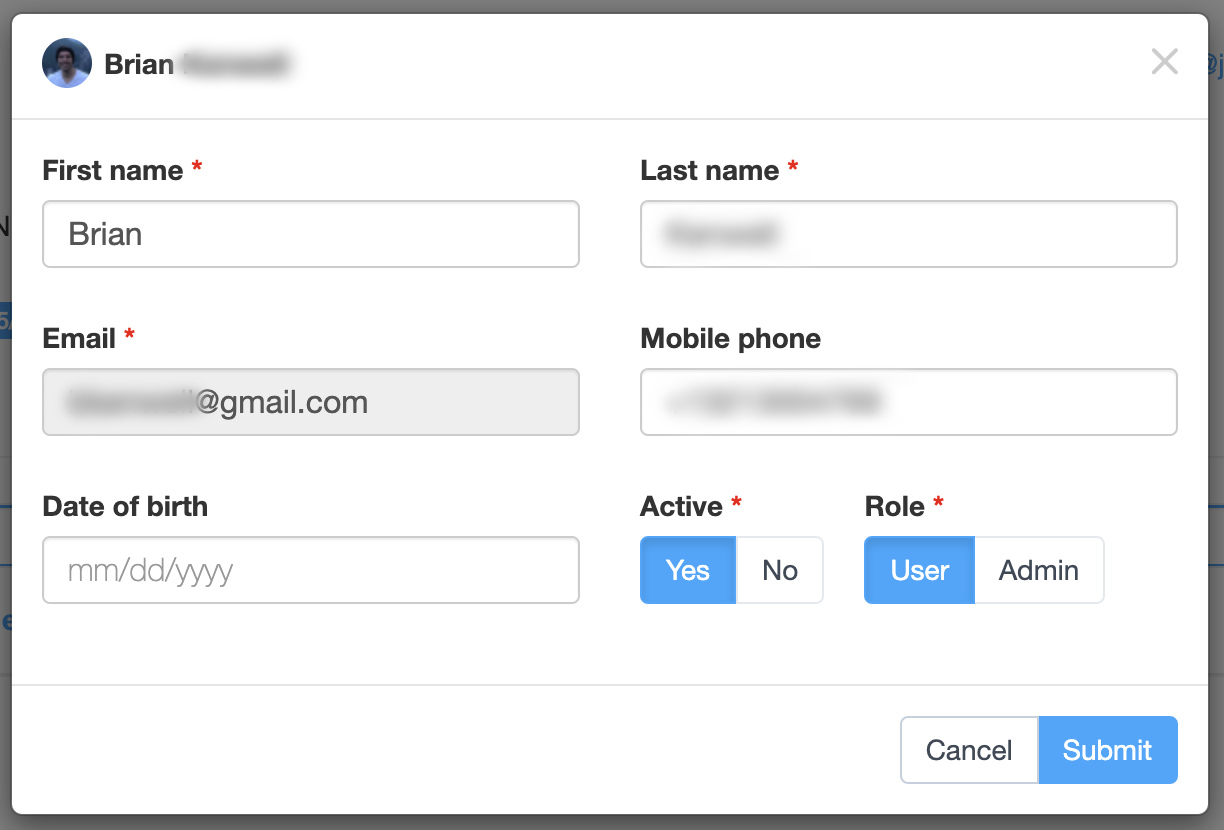 If the email does not belong to an existing user and you add them to your team, a new user account will be created for them
Provide the profile information for your team member, including their first and last name, email, mobile phone, date of birth and the role (level of access) you are assigning them
A "Welcome to Pectora" email (that includes log in details) is automatically sent whenever someone that does not have an existing user profile is added to your team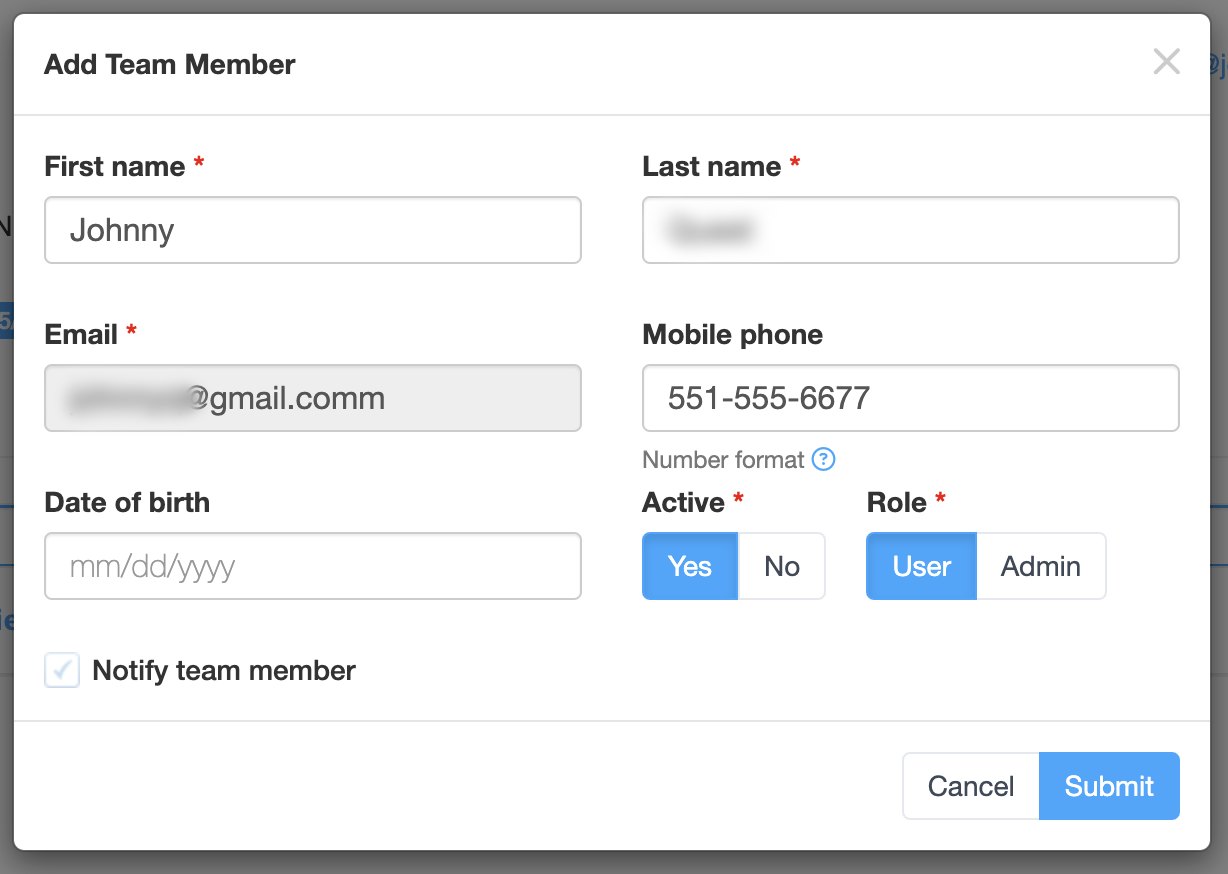 Press the blue Submit button to add your new team member
Modify a team member
From the Team section, click on an empty area in the row of the team member to modify (don't click on their name or email address)
In the edit team member form, you can update their contact information, change their status, or assign them a different role (level of access)
Press the blue Submit button to save the changes
Remove a team member
From the Team section, click on the trash icon in the row of the user to remove
Confirm you are removing the user by pressing Yes
Press the red Submit button to remove the team member
Manage account team members from a users profile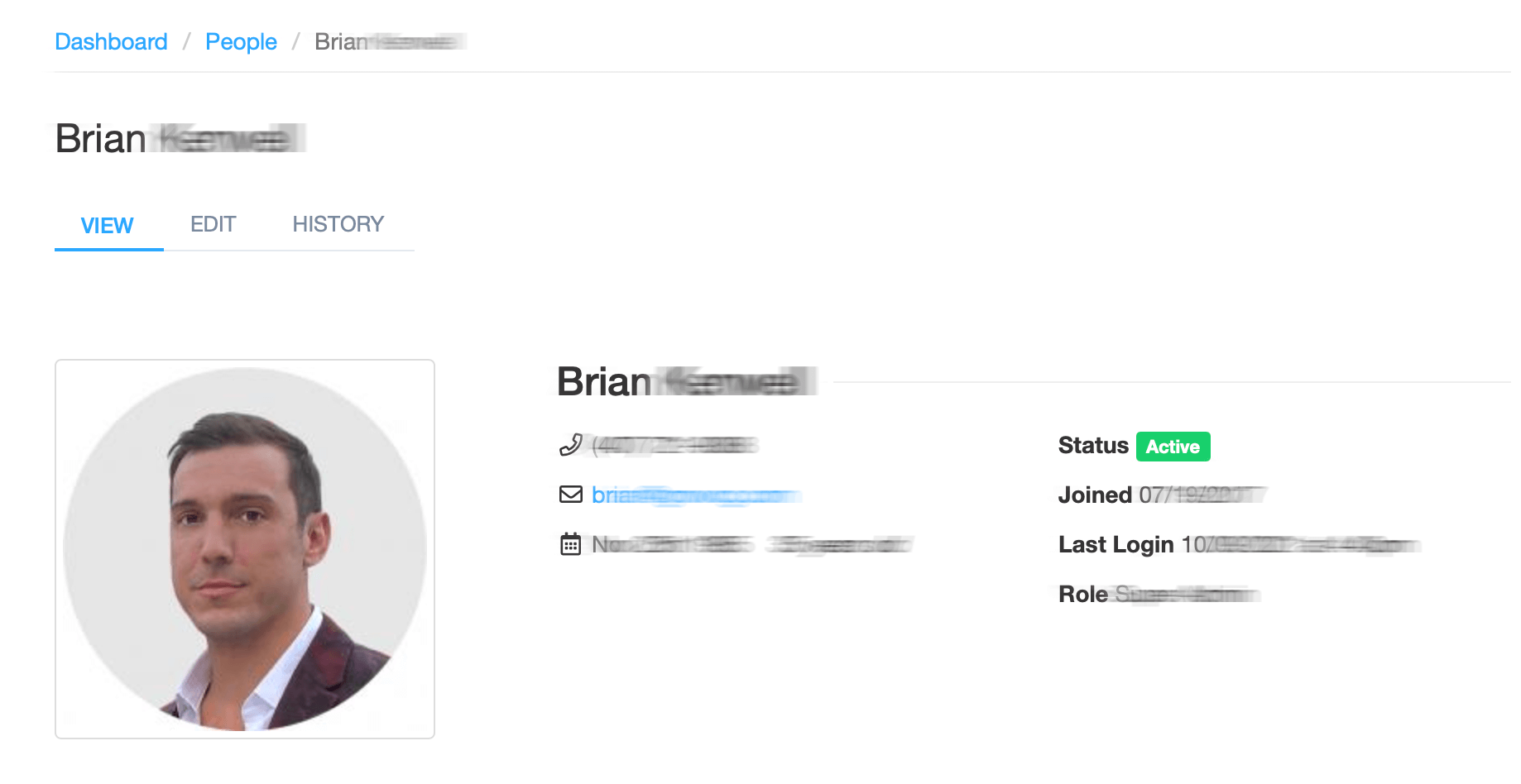 Click People in the main navigation
Search for the person by name or email
Click on the persons name to view their profile
Use the Access section to add, modify or remove the account access this user has