NOTE: the account team member role is required to add a training facility.
Press the Account link in the main navigation, then press the Add Facility button.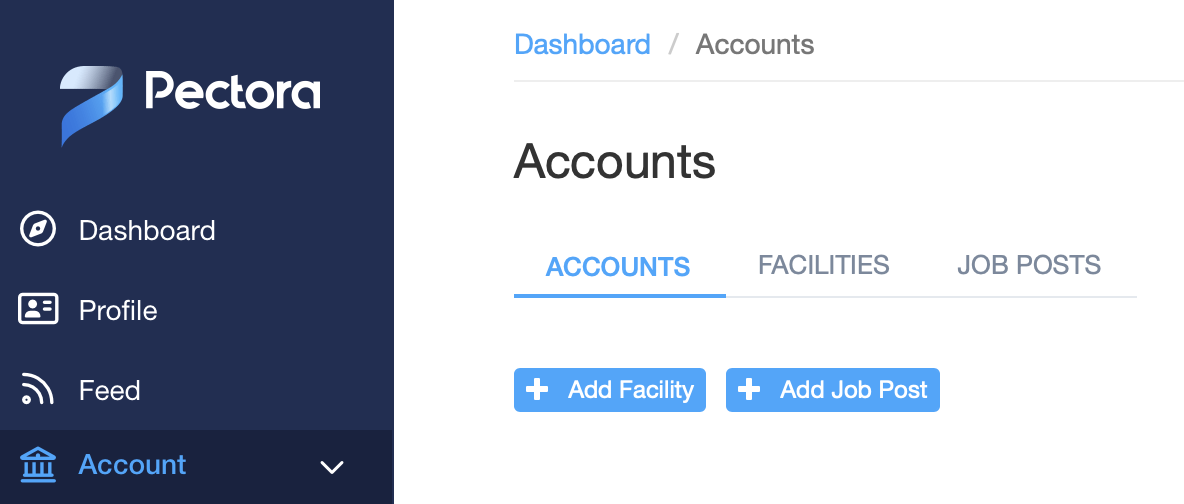 On the facility form, enter a Name for your new facility. If you have access to multiple accounts in Pectora, choose the Account to associate the facility with. Be sure to select the appropriate Timezone so dates and times are displayed properly.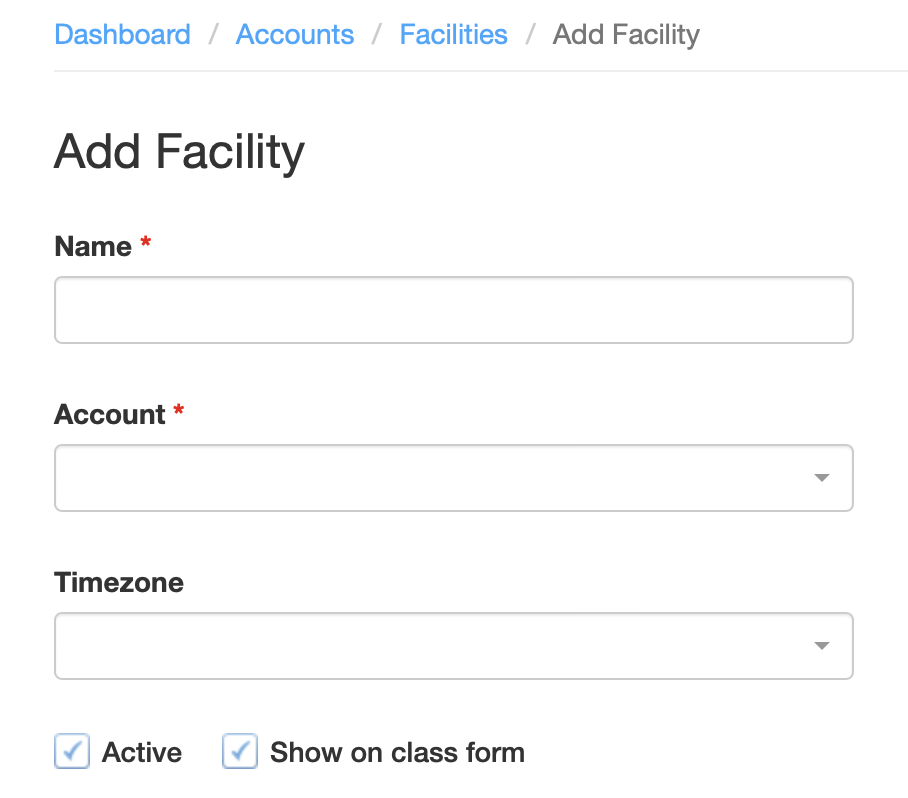 Use the Google autocomplete address field to fill out the Training Address so an accurate map and driving directions can be displayed for the facility.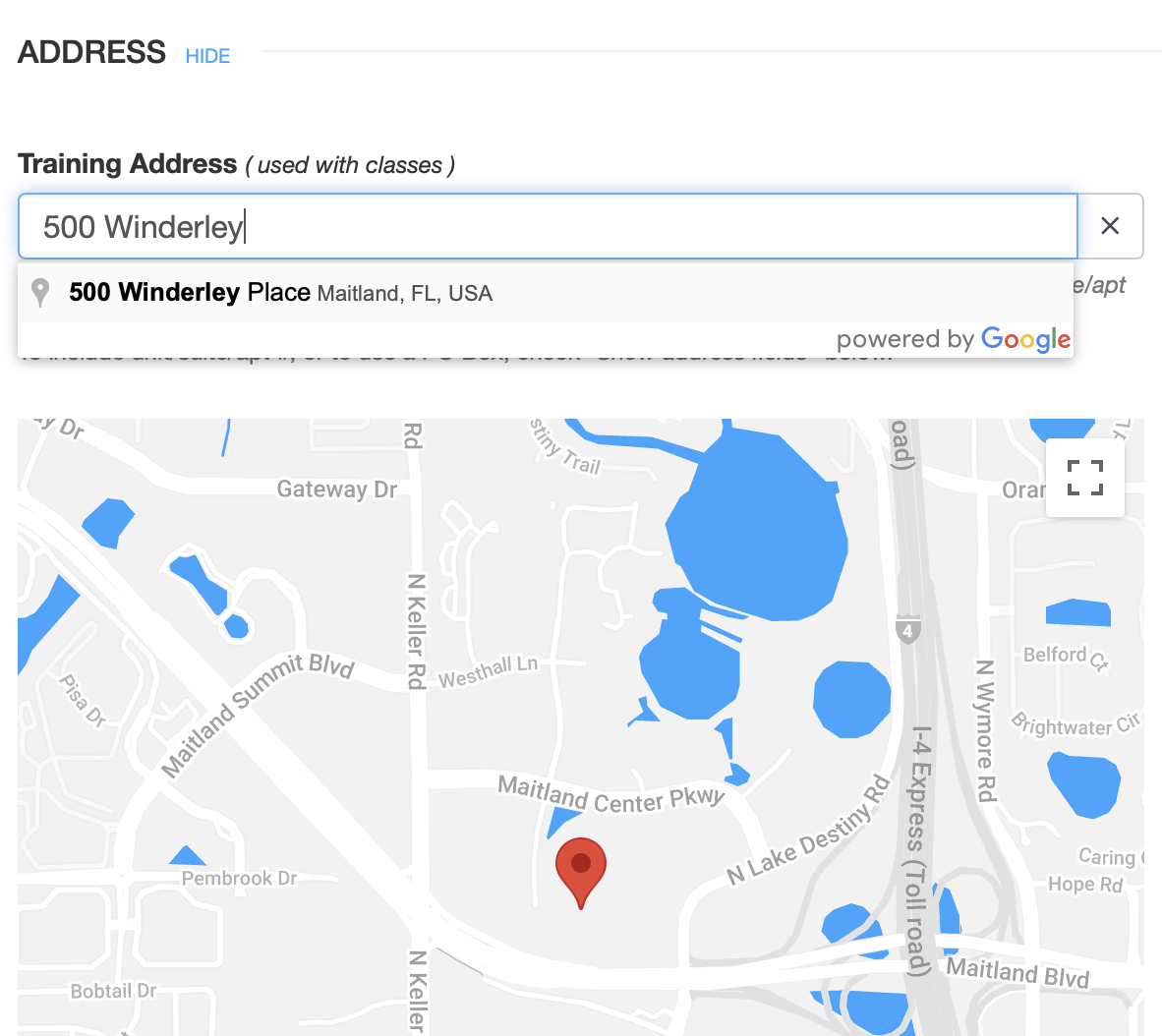 Press the Save button.