First, locate the class: click Classes from the main navigation. Search for the class you would like to message participants and click the Class id or Course name to view the roster.

Scroll to the bottom of the roster (below the Participants table) and find the Message button.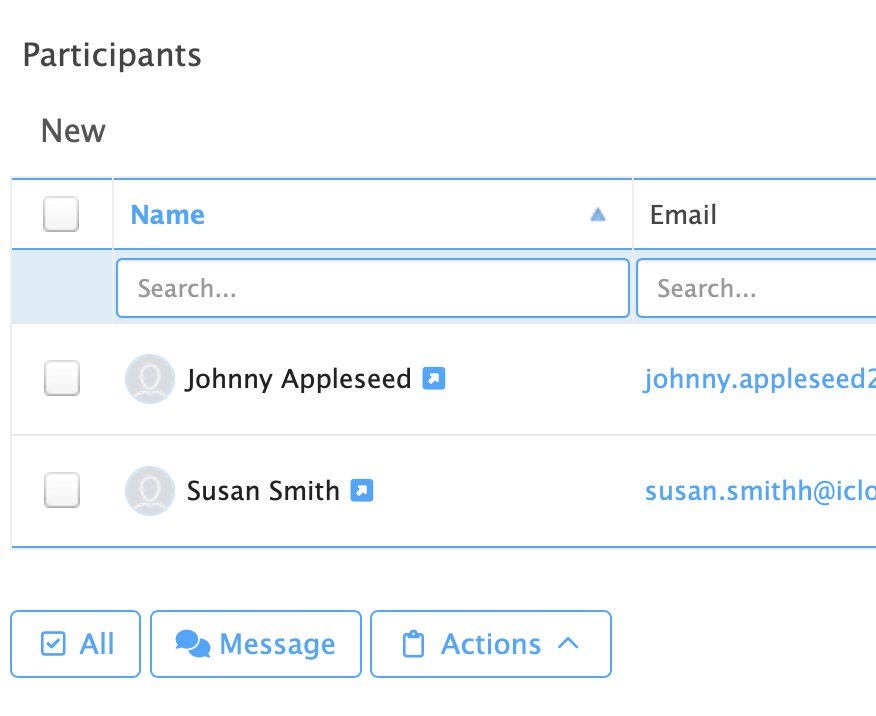 Press the Message button to open a pop-up to choose which type of message to send participants:
Write Message: Allows you to write a custom message to send participants
Class Enrollment: Send the class enrollment message to participants
Course Completion: Send the course completion message to participants (includes survey link)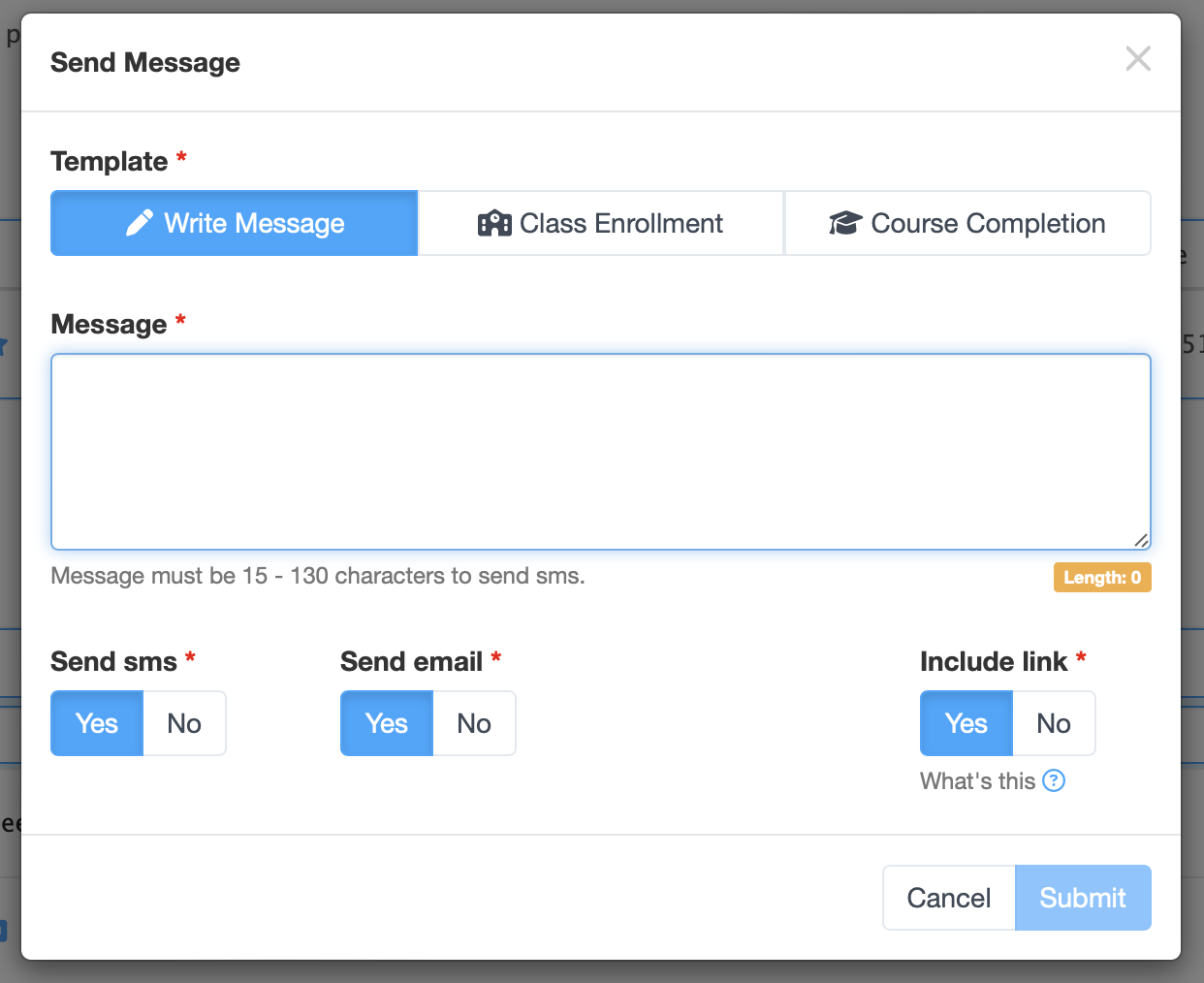 Choose the delivery method (SMS, email or both) and if the landing page link should be included.
Press Submit.