NOTE: the account team member role is required to generate the credentials pdf from a class.
First, locate the class: click Classes in the main navigation, find the class and click the Class id or Course name to view the roster. To generate the credentials pdf, the roster must already be closed.
From the roster, locate the Participants table and select (check) each participant to include in the pdf (all participants are included if none are selected).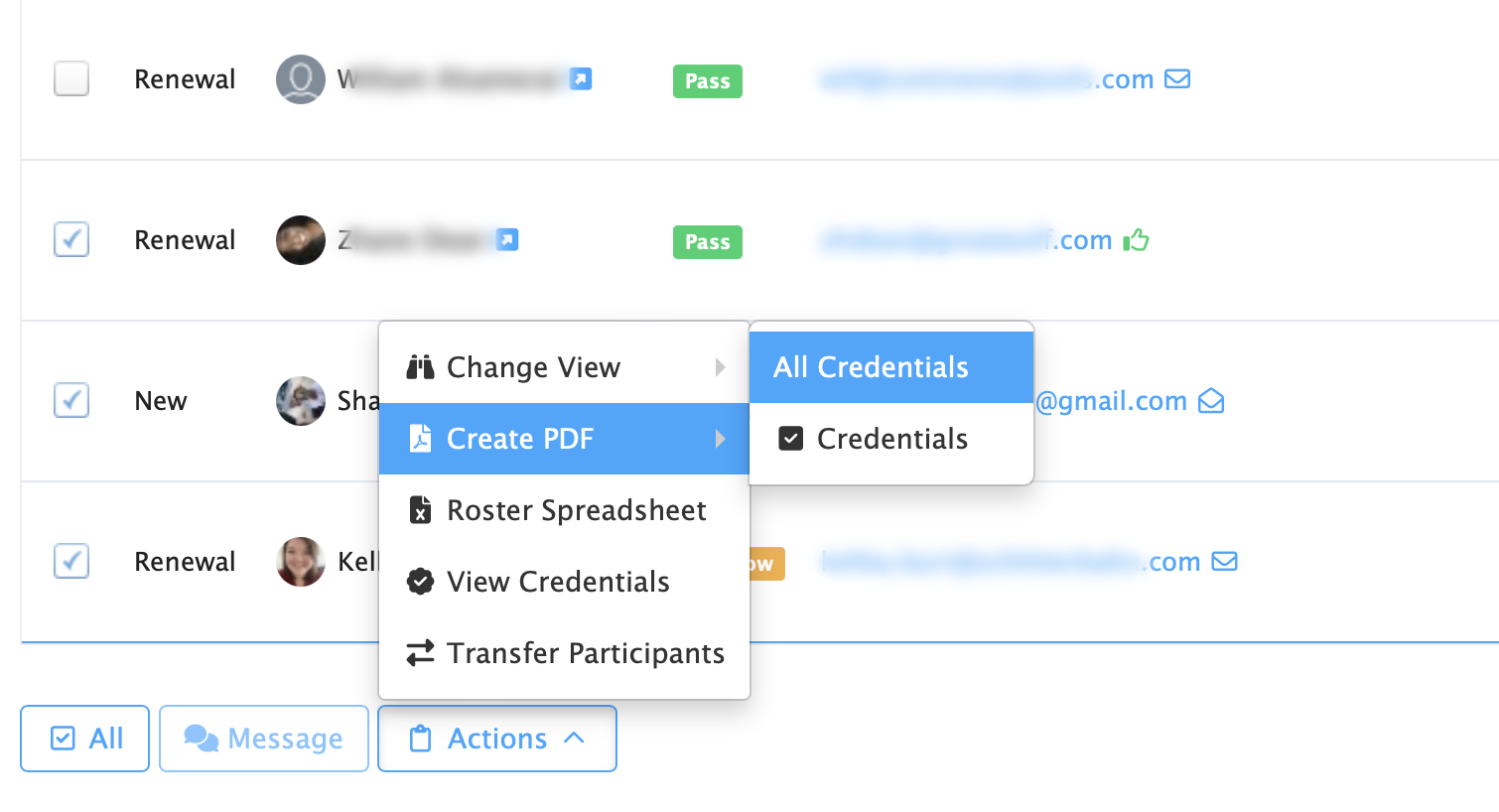 Below the Participants table, press the Actions button, Create PDF, then press All Credentials to generate a pdf that includes all credentials, or press ☑︎(checked) Credentials to generate a pdf that includes credentials for the participants you selected (checked).