NOTE: the account team member role is required to access a class roster.
A class roster is the central location to manage and interact with your class.
To visit the roster for one of your classes, click on the Class ID. You can easily find the class your looking for by clicking Classes in the main navigation. Use the tabs on the top of the Classes page to quickly find upcoming classes, classes you created, instructed, or are ready to be closed. You can also search by date, course, account, or the state the class took place in.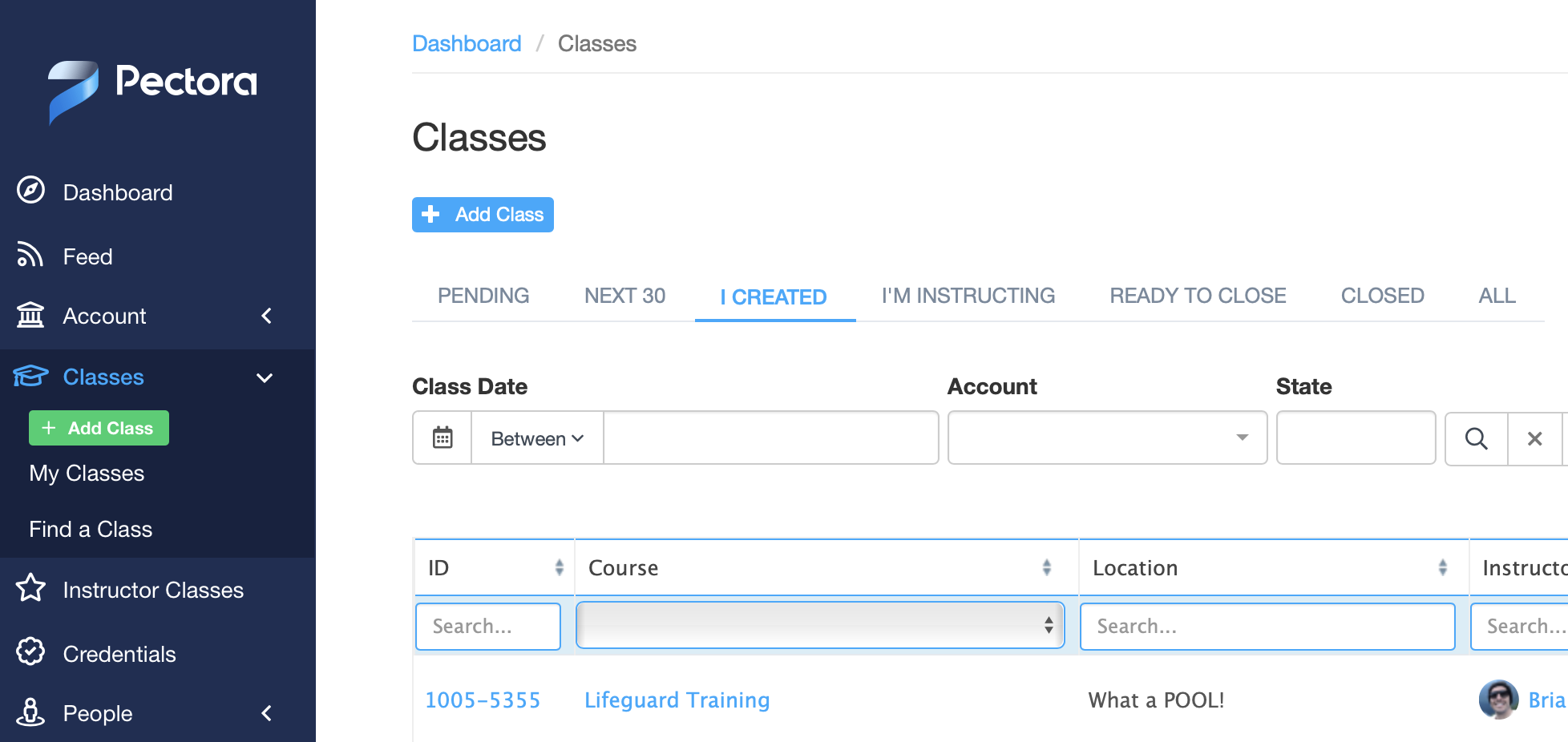 The top section of a roster shows an overview of the class, with links to:
View the account hosting the class
Edit the facility the class takes place at
View the Landing page (the page participants will be directed to from enrollment notifications)
View the Online Registration page (if enabled)
Email a link to the Online Registration page (if enabled)
View the profile of the user that created the class

Below the class overview, you'll see a section for Instructors and Participants. Depending on the class settings, the Participants section may be split into a New and Renewals section.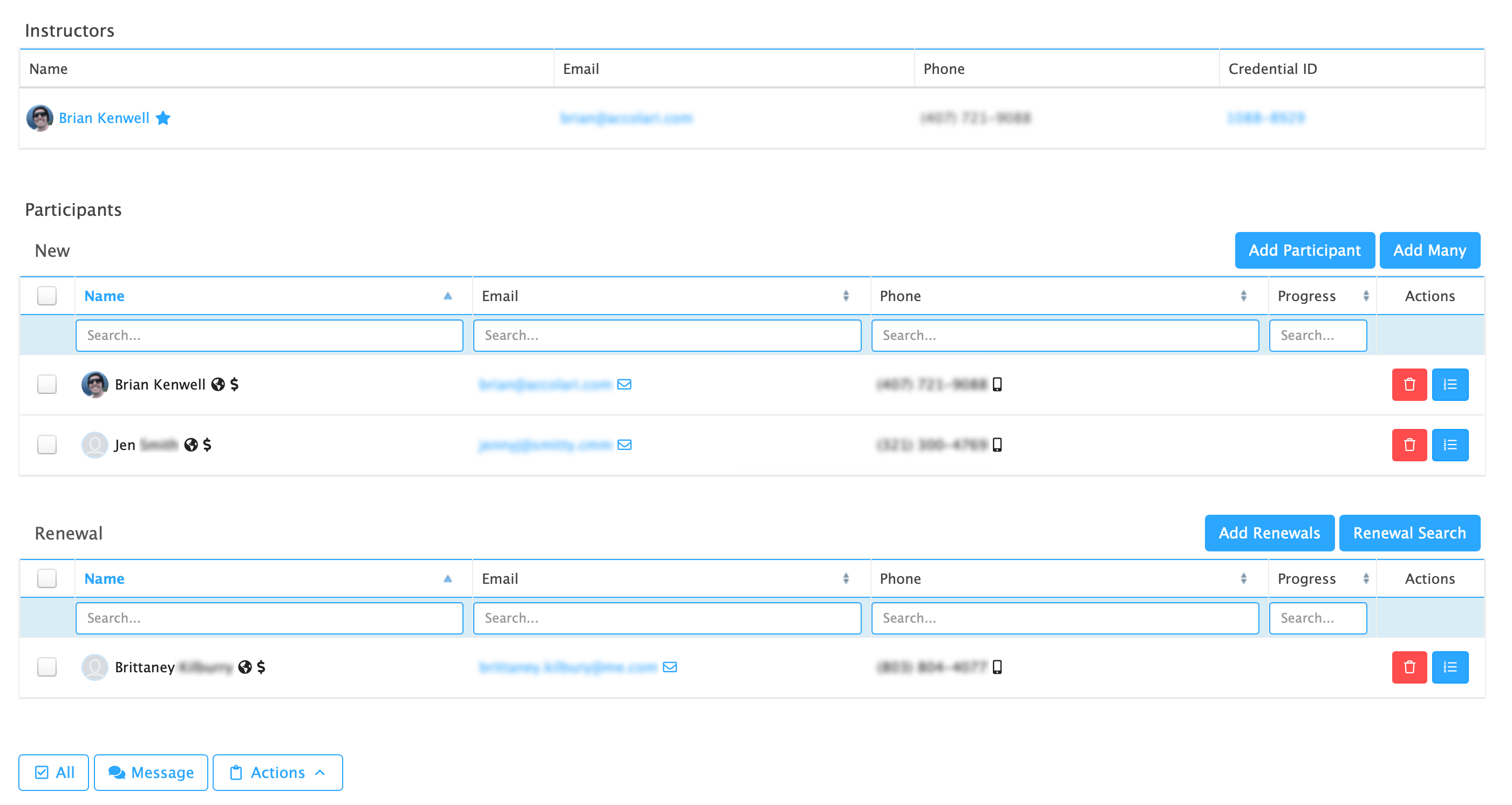 Add participants to your roster using the blue buttons above the Participants table. Review this article for detailed instructions on adding participants.
Click on a participant to open the form to update their information or send an enrollment notification.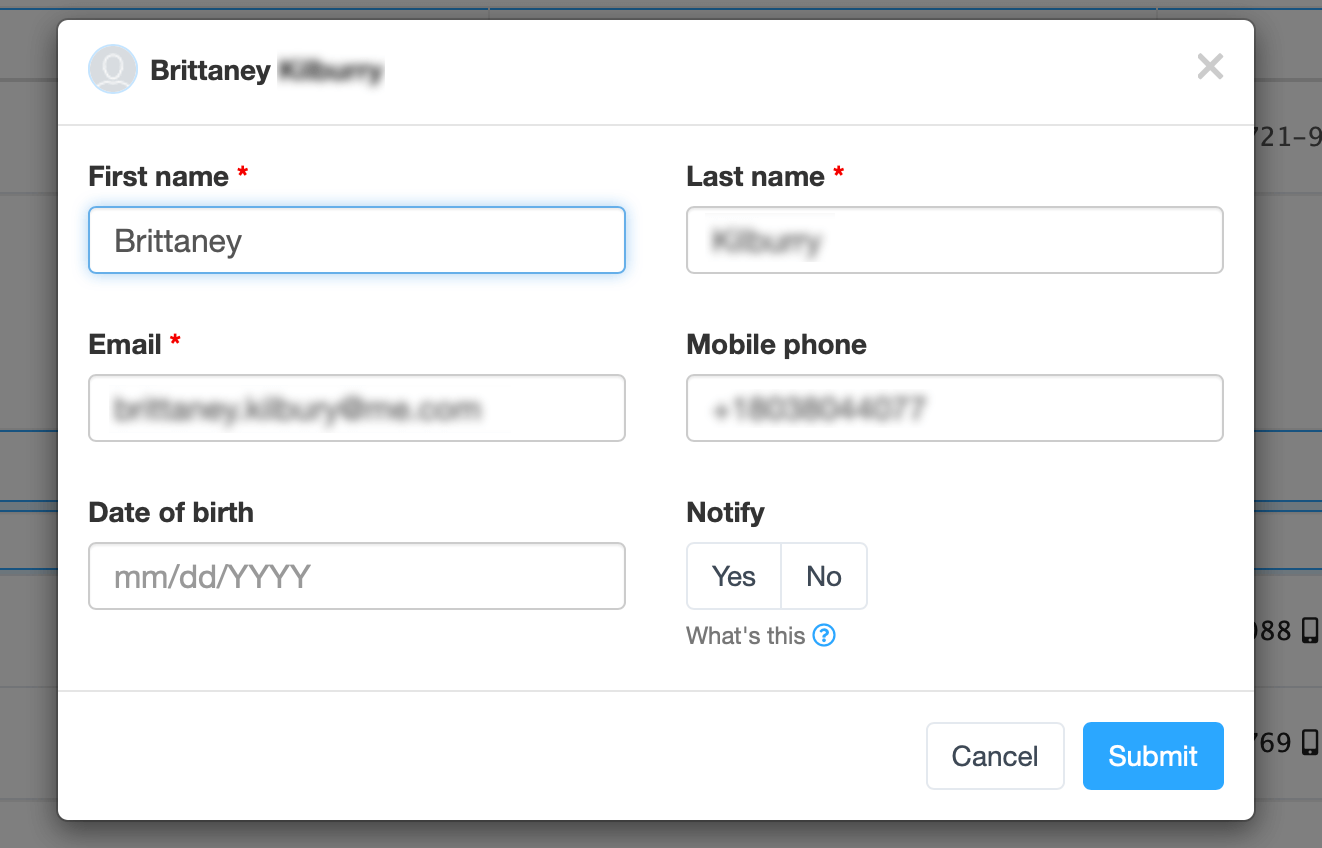 Click on the blue list button to the right of the trash can to view the participant change log.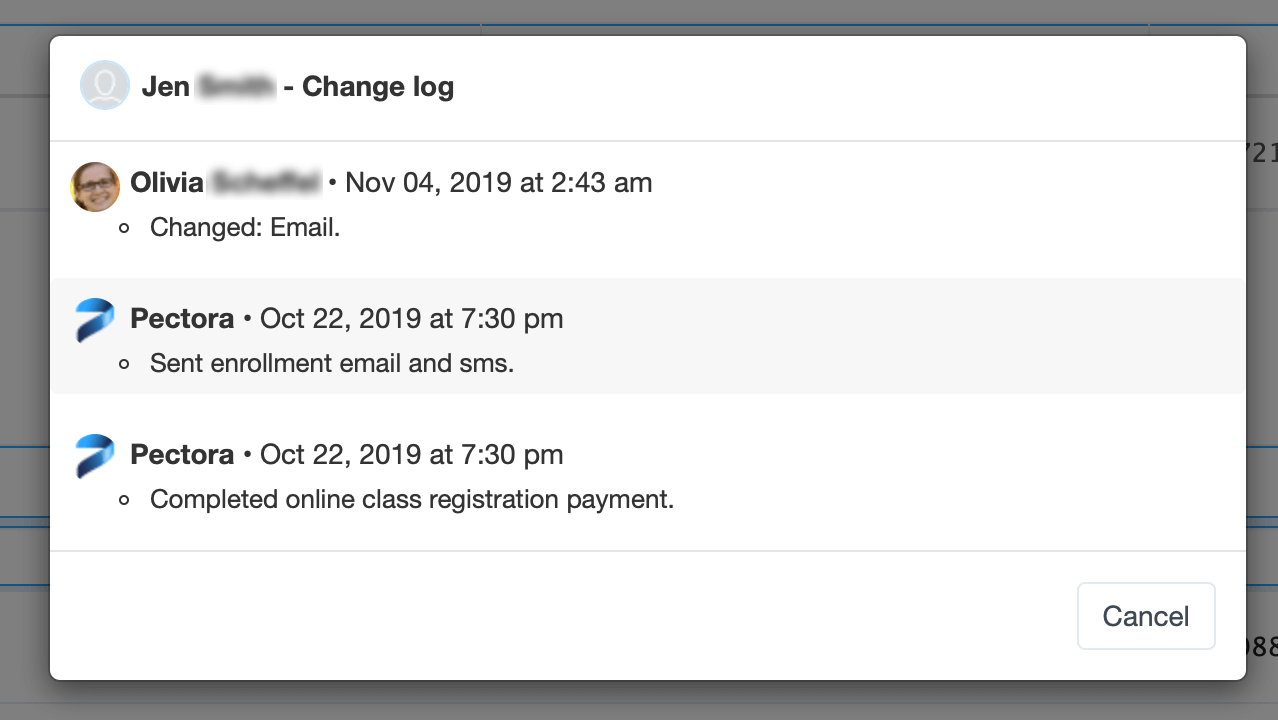 Additional actions including messaging, transfers, exporting the roster, and bulk processing can be performed using the buttons on the very bottom of the roster.