NOTE: this guide assumes you've created a course and you have the admin team member role.
Pectora uses video.js, a widely used HTML5 video player to provide a broad range of support for devices and video formats.
Now you can add videos from Pectora's video library to your course. When videos have been added to your course (uploaded, embedded or videos imported from the library), the landing page for your course contains a "Video Resources" button which brings learners to a page that lists all videos that have been added to your course (that the user has access to view).
To add embedded videos to a course, press the "Accounts" link in Pectora's navigation menu, (if you have more than one account, click the account with the course you are adding videos to). From your Account page, press the "Courses" tab and then press the "+ Add Materials" button (above the table) or link (in the table).

Select "Library videos" as the type of item to add and press the "Continue" button.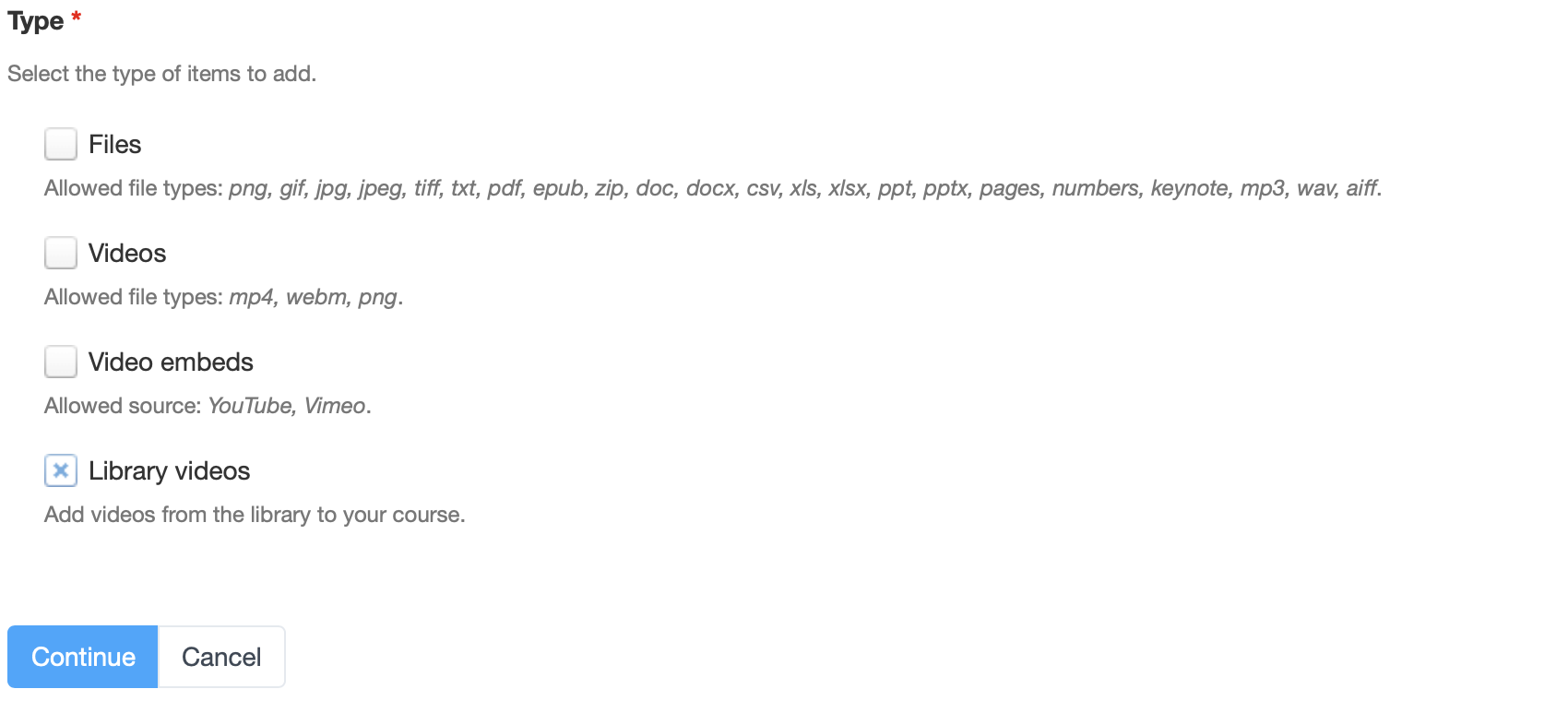 Check all the videos you want to add to your course.
NOTE: permissions (access to view the video) are copied from the video library and cannot be modified. If a video has special permissions defined, a user lock icon is displayed next to the video title and hovering over this icon displays the access settings. A user must be enrolled in your course to access the "Video Resources" page, but access cannot be adjusted beyond that.